This past July, Center for Family Life in Sunset Park was awarded an Outreach and Assistance Grant from the NYS Department of Labor's Excluded Workers Fund, a first-in-the-nation $2.1 billion fund created to provide critically needed direct cash assistance to workers ineligible for state unemployment benefits or federal COVID-related income relief. Tireless efforts by immigrants, activists, and elected officials brought the EWF to fruition; the challenge now is to make sure as many eligible workers know about the fund and are able to apply, and CFLSP is working to meet that challenge within the Sunset Park community.
Why is the EWF crucial for Sunset Park? The EWF is a vital source of support for essential immigrant workers and undocumented workers who have not been able to receive unemployment, pandemic relief grants, or any other federal benefits like food stamps, cash assistance, or rent subsidies. According to the Center for Migration Studies, Community District 7 (comprised of Sunset Park and part of Windsor Terrace) is home to the largest number of non-citizens in Brooklyn, some 42,000 people, and an estimated 81% of the essential workers in District 7 are undocumented. This means that Sunset Park has a large population of workers who may be eligible for the EWF, and we are committed to ensuring that all community members who qualify for relief receive their fair share.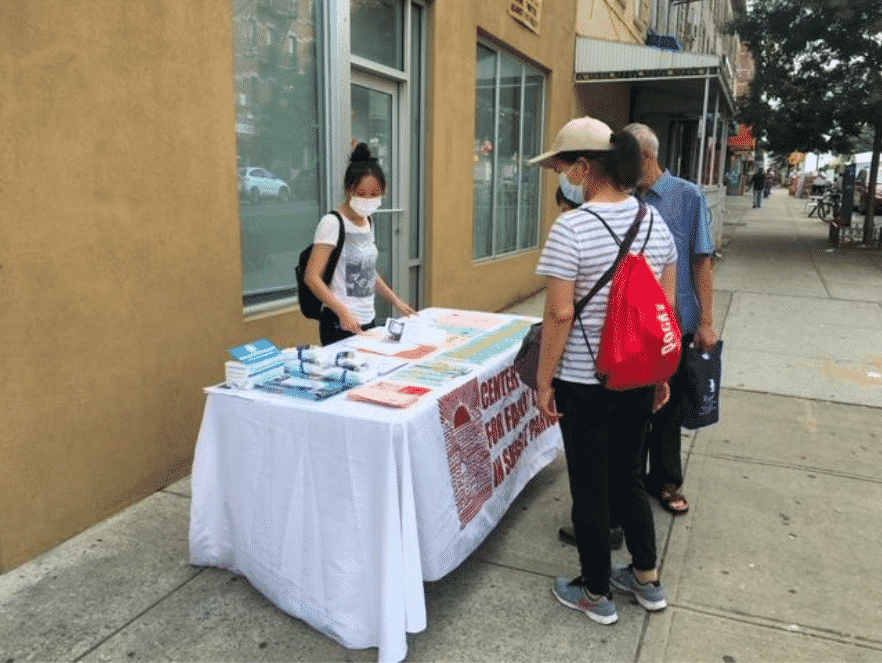 What has CFLSP been doing? This month, we have deployed outreach workers in the community and trained navigators to offer application assistance at the main office. On August 30th, we worked with State Senator Zellnor Myrie and CPC (​​Chinese-American Planning Council) for an outreach event, tabling outside the CPC Brooklyn Community Center in Sunset Park to provide information about eligibility and the application. Back at our main office, we have trained navigators to help workers see if they meet eligibility requirements and fill out application forms. CFLSP also created a text hotline specifically for inquiries related to the Excluded Workers Fund.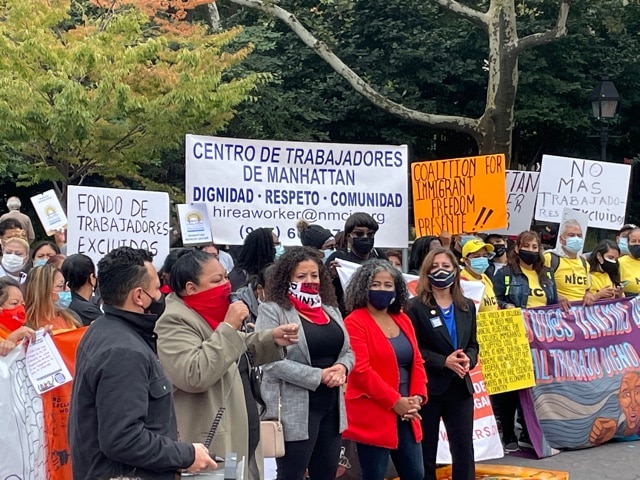 Since the launch of the application on August 1, the NY Department of Labor has received over 90,000 applications, and approved over $850 million in benefits. This is a huge success for the first month of this program, but NYC has an estimated 360,000 undocumented workers. We have a long way to go in making sure as many eligible workers as possible receive this much-needed support, and here at CFLSP we will continue working towards that goal in the months ahead.