Covid-19 Virtual Program Updates

Over the course of the 2020-21 school year, NYC public school buildings have vacillated beween being open for in-person instruction and closing down for remote-only instruction due to positive COVID cases. Amidst this unpredictability, CFL has artfully leveraged its experience over the past year by offering a hybrid of virtual and in-person programming across all our sites. Our virtual afterschool programs run along-side all of our in-person programs and additionally, expand and contract their capacity as our schools open and close in order to meet the ebb and flow of students needing engaging, high quality afterschool whether their school buildings are open or not.

Kids participate in After School Programs
Children attend Summer Day Camps
Youth in College Retention Programs
Youth placed in Summer Jobs
Sample virtual programming from the 2020-2021 school year.
Virtual Neighborhood Center
In CFL's virtual afterschool program for elementary school students, hundreds of youth sign in daily for dance, storytime, music, trivia, academic enrichment and team-building activities. We are touched by participants' high levels of engagement and the many blossoming friendships made over Zoom.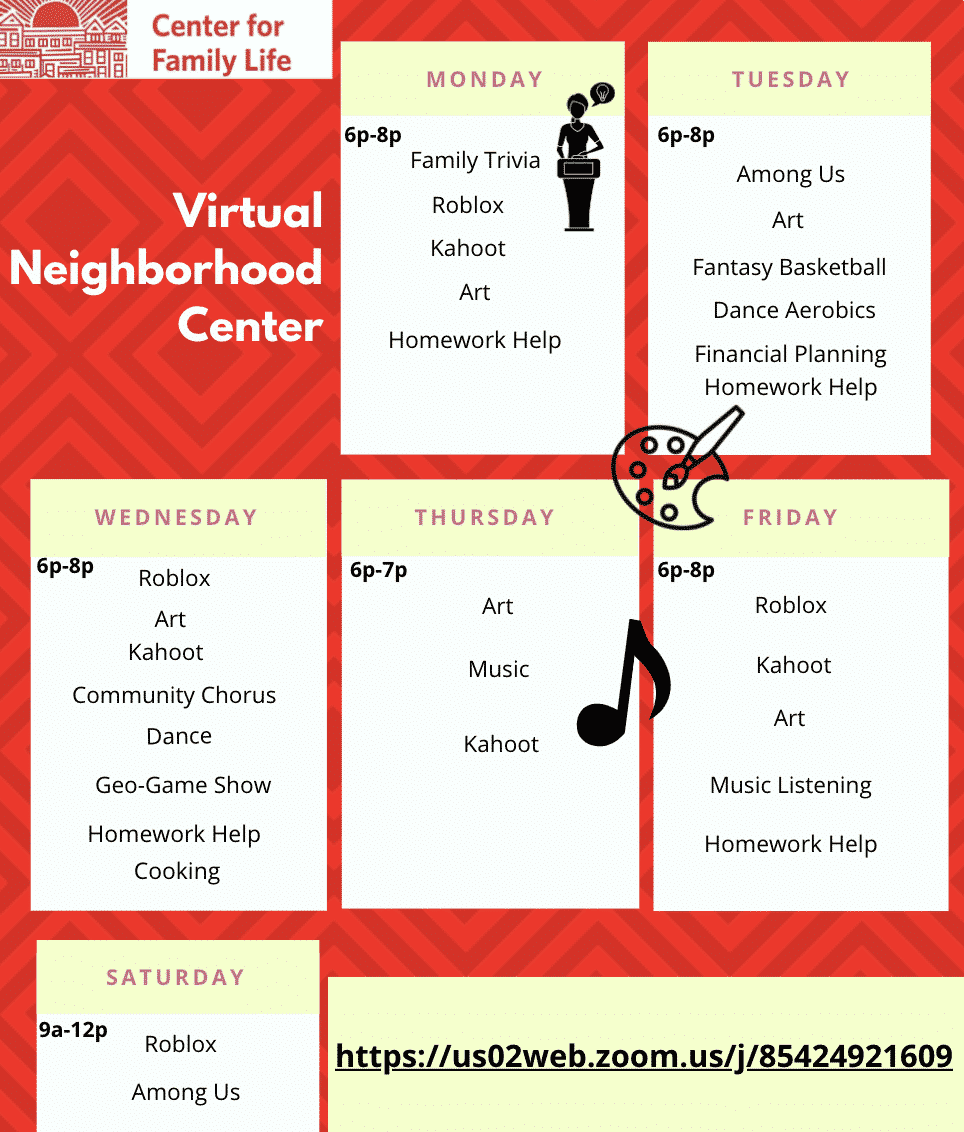 Kids participate in After School Programs
Children attend Summer Day Camps
Youth placed in Summer Jobs
Youth placed in Summer Jobs