With the arrival of tens of thousands of asylum seekers in New York City, Center for Family Life in Sunset Park began our Newly Arrived Migrant Families Initiative to offer assistance to those in need. With this initiative individuals and families are screened for immediate needs and services and provided with assistance either by CFLSP or referred to others in our community. Beginning in September, CFLSP has helped 250 adults as well as 235 children under the age of 18, and counting.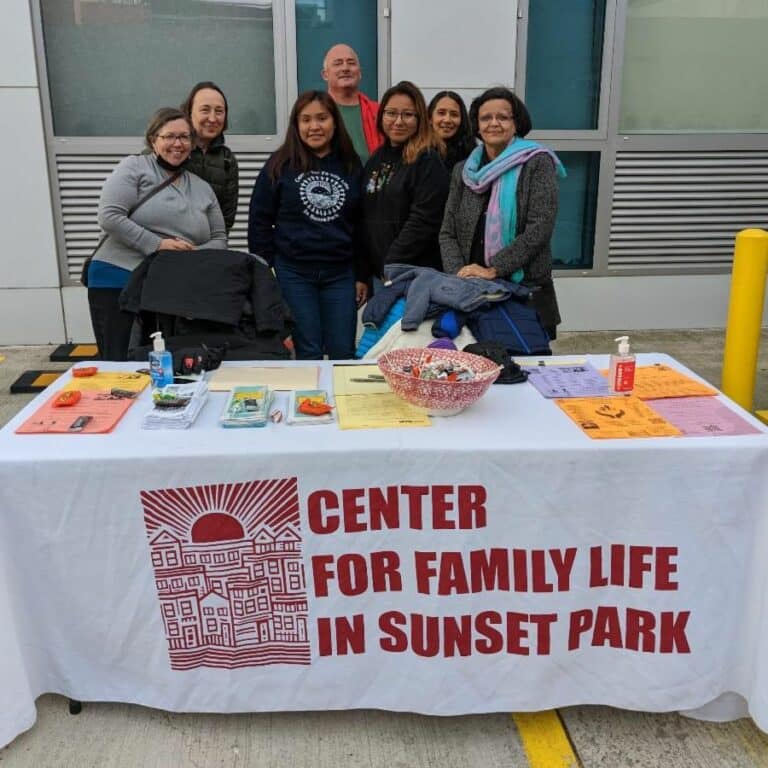 Last Friday, CFLSP attended a resource fair for asylum seekers at a local shelter, sponsored by Alexa Aviles. At this fair, CFLSP informed those attending about the resources and supports that we offer. 
Center for Family Life is providing newly arrived migrant families with essential items including food and toiletries such as specially provided microwavable meals, soap, toilet tissue, and diapers. These families are also given clothing, including professional wear and winter items. Beginning October 8th, staff in our P.S. 1 school site began distributing clothing donations to migrant families. Each Saturday between 11AM and 1PM, families can select clothing and other donated items while children engage in crafts and activities. CFLSP staff at our Main Office have been referring migrant families, or anyone else in need, to P.S. 1 for clothing items.
CFLSP also provides legal assistance including consultations with attorneys and staff paralegals. As of October 24th, a dedicated CFLSP staff member has been going daily to the City's main Navigation Welcome Center near the Port Authority in Manhattan to share legal information, such as details concerning ICE (Immigration and Customs Enforcement), with migrants and to make referrals to legal and other service providers. On day one of her visit, our dedicated staff member estimated she spoke with 100 people, providing translation services and passing along vital information.
Our Employment Program also offers migrants employment consultations, ESOL classes, and leads Know Your Rights workshops. With these resources, individuals are given a better chance of finding suitable employment to provide for themselves and their families.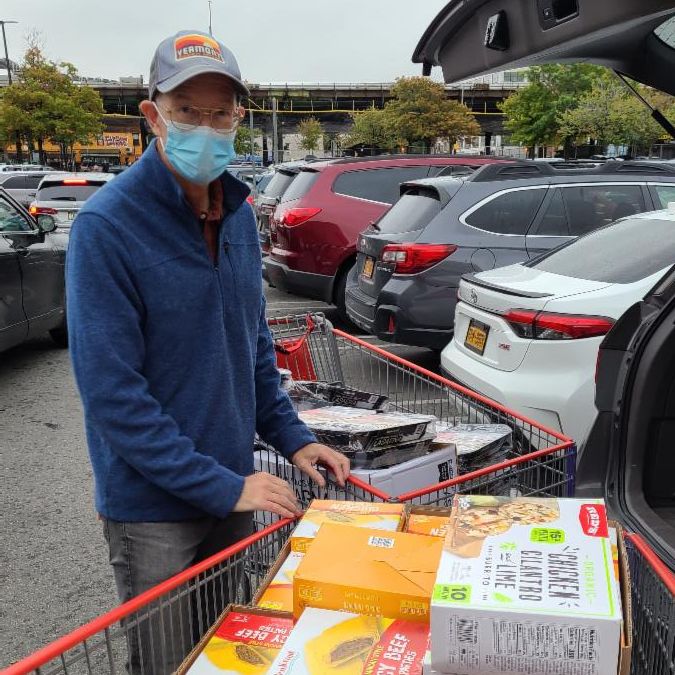 Caseworkers in our Family Counseling Program are also offering newly arrived families assistance with our immigrant trauma counseling program and preventive services. Our preventive services coordinators screen individuals for public benefits, provide eligible clients with emergency cash assistance, offer youth supports, and assess other needs.
Newly arrived families with children enrolled in any of our neighborhood schools are also immediately enrolled in after school childcare, giving parents a greater opportunity to find work and fostering children's development. In addition, CFLSP has been providing individuals with information on our school-based neighborhood center programs that offer free evening and weekend activities to people in the neighborhood. 
In the beginning of October Phil Marriott, a CFLSP Board member, assisted CFLSP staff on a trip to Costco and generously donated food for migrant families. With Phil's contribution, CFLSP was able to provide meals such as lasagna, chicken patties, and burritos to over 700 people!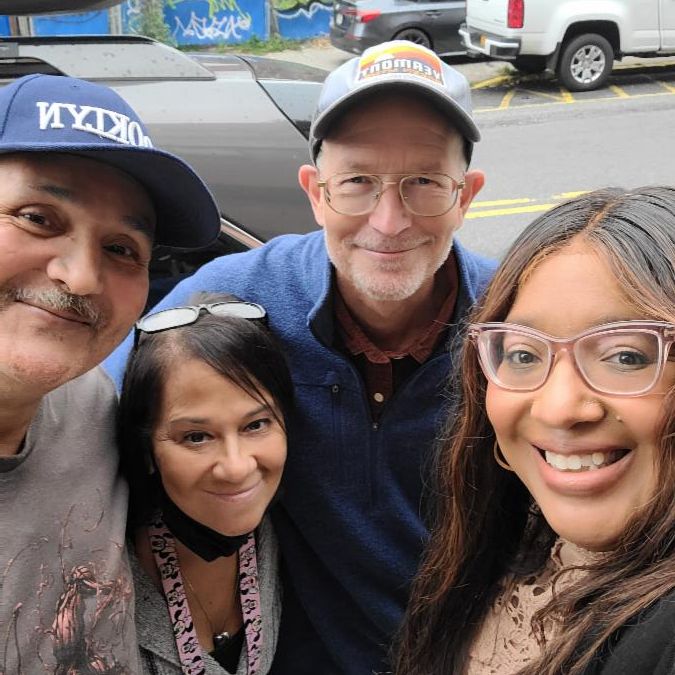 Center for Family Life in Sunset Park is proud that we have been able to help newly arrived migrant families in New York City with our range of services. We encourage any donations that can aid in this effort to welcome and assist our new community members and thank all of those who have continuously supported our work!