Every holiday season is a busy time for us here at Center for Family Life, especially for our Food Pantry. In addition to our regular pantry duties, which involve serving over 600 families every month, holidays mean collecting special items and making meal kits.
Getting those holiday bags packed up for our families' Thanksgiving dinners is a serious team effort, and this year that team involved our whole Sunset Park community.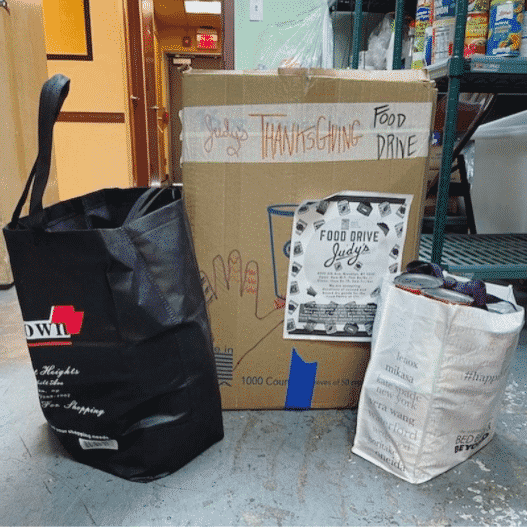 Judy's Cafe, a local favorite in Sunset Park not only set up their own food drive for us, but also held a fundraiser for the CFL Food Pantry in collaboration with the wine distributor Selection Massale.
So many local community members donated the items on our Thanksgiving wish list, and our staff stayed extra busy packing everything, including turkeys and chickens, for our families to take home.
Pictured above are Smilie and Natalie packing potato bags, and pictured below are Freddie and Jin who worked hard handling food both from donations and our truck deliveries.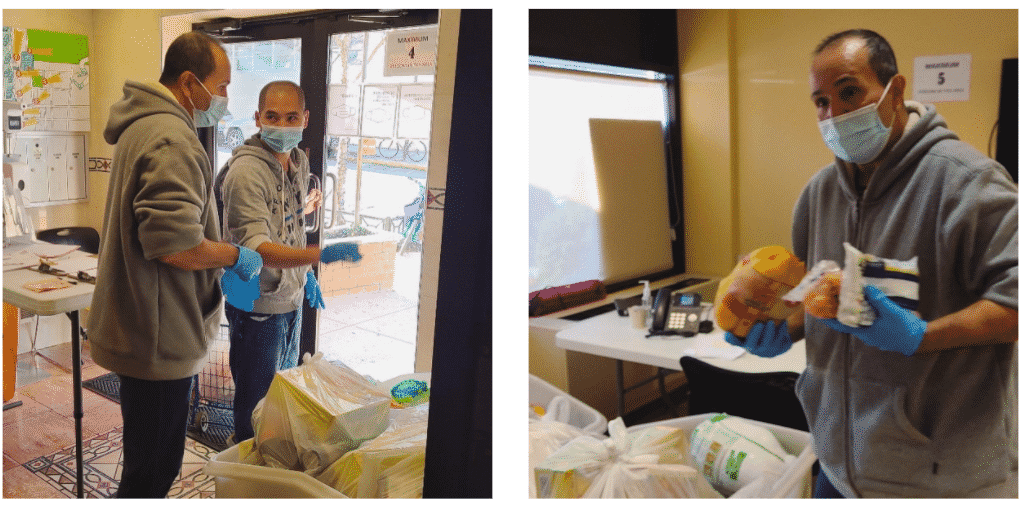 After Thanksgiving, South Brooklyn Mutual Aid helped us get warm winter clothes to our clients, and for the past two weeks we have been receiving wonderful donations for our holiday gift drive, to provide gifts for the children in our family counseling program.
We have always loved out Sunset Park community, and right now we really feel that love too.
We are so grateful to the donors, our team, and the team spirit of the whole community that has made this holiday season feel so bright. Of course, we still need your help to keep these programs going strong.