On November 11th, Center for Family Life in Sunset Park held our Annual All Staff Retreat at Sunset Park High School. The retreat, attended by more than 250 CFLSP staff, included participants from each of our 10 neighborhood schools as well as our family serving programs in the food pantry, immigration law and tax programs, benefits access and adult employment programs, counseling and case management programs and our cooperative business development program. We were grateful to be joined by our Board Chair, Tim Sheehan and Board Vice Chair, Bonnie Greaves.
The annual retreat is a unique opportunity to refresh our staff's commitment to our mission and their awareness and understanding of all of the many programs that we offer in our integrated services model. Most importantly, each staff member is given support to understand and share the way in which the work they do each day, whether at an afterschool program, a food pantry worker or as a legal navigator to name only a few staff roles, contributes to our ability to achieve our mission as an organization.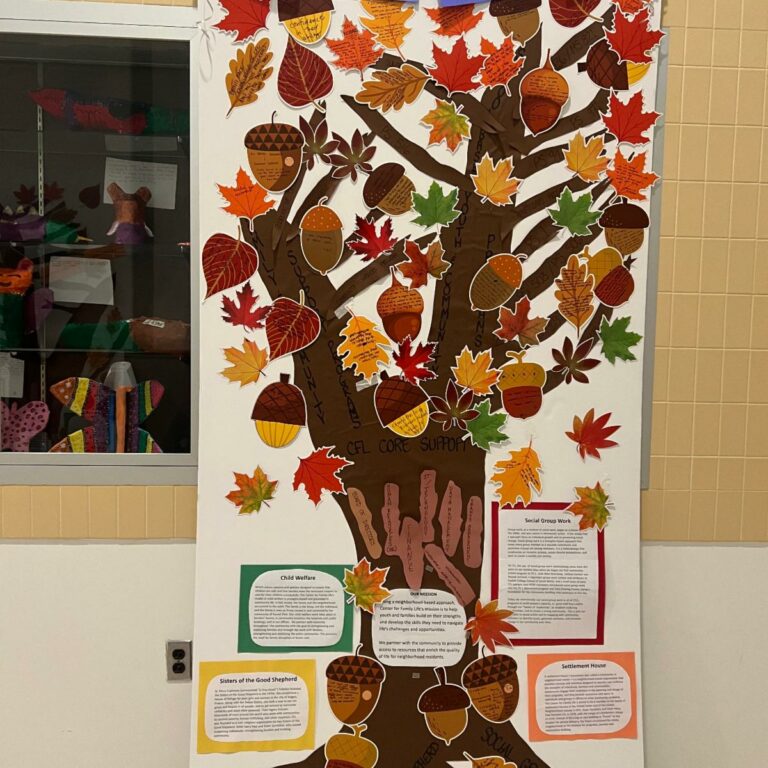 A tree was used as the metaphor for this year's retreat, and the foundations of our work, which draw from the mission of the historic settlement houses, from our founders Sister Mary Paul Janchill and Sister Geraldine Tobia at the Sisters of the Good Shepherd, and social group work theory, were understood to be our "roots". 
The retreat began with a super-sized welcome circle in which the entire staff gathered and were celebrated in games and activities for the work that they do for the community. After recognizing each program site in the welcome circle, staff joined 14 different discussion groups each made up of a diverse group of staff from across our many programs and led by program leaders from across the agency.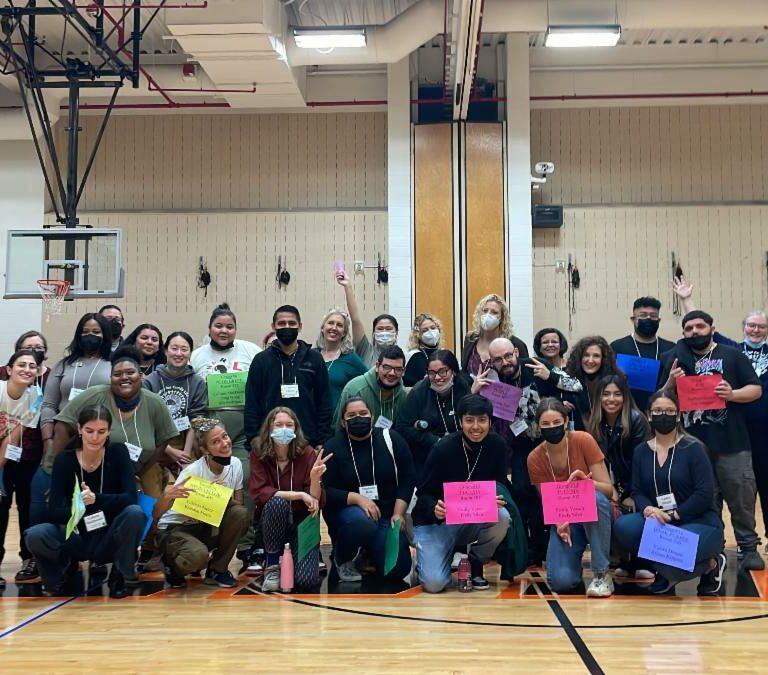 The thematic focus of discussion groups in this year's retreat was social group work. The discussion groups explored the ways in which this methodology is rooted in our practice at Center for Family Life in Sunset Park. Social group work is a methodology that facilitates social action and change as individuals practice both leadership and "followership," each contributing to each other's learning and growth. Within group work there are stages of development which consist of beginnings, middles, and ends. During these stages, different objectives are achieved within the group and the outcome can be both individual and community growth as well as advocacy and activism.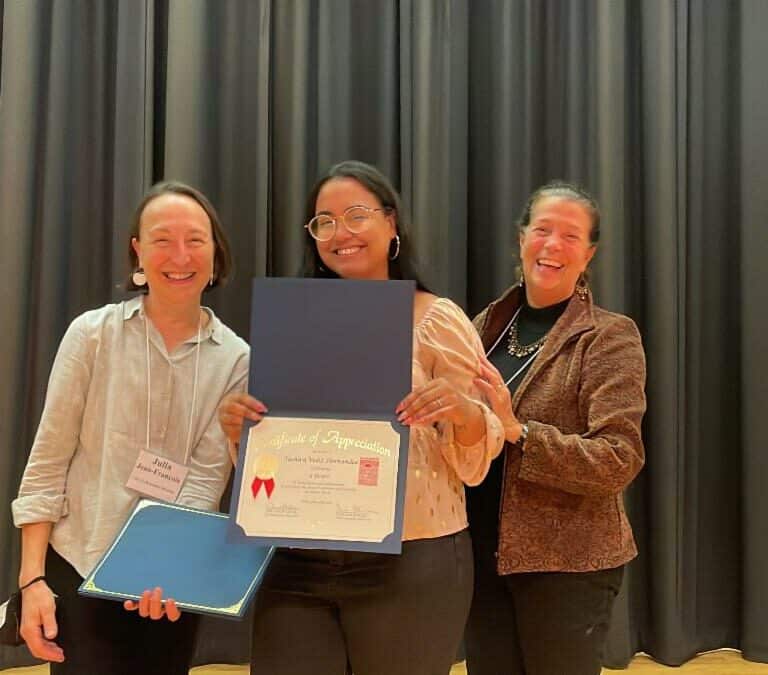 The conclusion of the all-staff retreat including a staff recognition ceremony and shared meal. During the recognition ceremony, any staff member with an educational milestone, including those currently in school and those who had recently graduated, were enthusiastically cheered and congratulated by all for their achievements. Staff were recognized for longevity milestones as well, including the truly remarkable 40th anniversary of service by our own Co-Executive Director Julie Brockway! Staff were deeply touched by the kind words said in the recognition ceremony and all were acknowledged for their dedication to service and community advocacy.