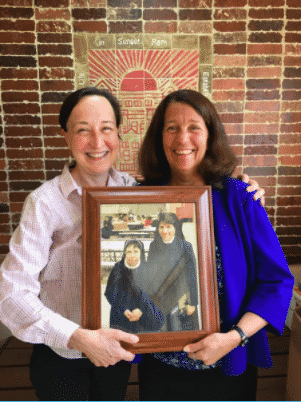 We couldn't be happier to share this amazing moment with all of the friends and neighbors who have joined us over many years, and who are now the core support of the independent CFLSP! 
While we now have a new corporate identity, we will continue to operate at all of the same sites located throughout the community under the leadership of Julie Stein Brockway and Julia Jean-Francois, Co-Executive Directors. For the past 20 years, Julie and Julia have co-led the Center—a comprehensive, family support organization that provides school-based programming, employment services, counseling, case management, and small business development opportunities.
In 2020, we provided 18,090 individuals and 12,353 families with critical services, and continued to serve as an anchor in the community through the pandemic. Many of our programs operated remotely, and we maintained critical in-person services, including childcare for the children of front-line workers at a NYC Department of Education Regional Enrichment Center, five-day-a-week food and cash relief distribution through our food pantry, and youth development activities at nine neighborhood public schools, all provided while observing proper safety and social distancing precautions.