As we emerge from pandemic restrictions and losses, our community continues to face a number of significant systemic challenges that impact the wellbeing and stability of residents. Mounting challenges impacting our community are tied to the reversion of critical relief policies passed by the federal government at the height of the COVID-19 pandemic. These include the reduction in supplemental food stamp benefits (SNAP) and nearly double-digit inflation on basic foodstuffs including eggs, milk and other previously affordable staples that have contributed to increased food insecurity in Sunset Park. In addition, Congress's failure to recertify the pandemic-era Child Tax Credit means the loss of financial relief for many Sunset Park families. The lifting of the COVID eviction moratorium and the depletion of the emergency rent assistance program (ERAP) at the New York State level also means increased hardship related to rental debt and housing instability.
To support our community through times of economic stress and uncertainty, we offer individual and family counseling. We see the real and positive impact that our counseling programs have on the mental health of participants. To address the truly vast scope of systemic challenges and their toxic impact on the community as a whole, we also facilitate Wellness Groups that address stability and wellbeing at a population level. We offer our Spanish and Chinese language Wellness Groups through generous funding from the Mother Cabrini Health Foundation.
The primary focus of Wellness Groups is to promote self-care and self-advocacy, engaging group members through activities and guided discussions which promote the healing power of solidarity and community. These groups bond members as participants generate common feelings of understanding and empathy making members feel supported and heard as groups discuss ways for members to advocate for their shared needs. Groups serve to build community and solidarity as well as to create and maintain strong social networks. We have discovered that the peer-to-peer sharing and problem solving that takes place in the Wellness Groups is extremely powerful and has facilitated healing among those who have endured traumatic events or are currently facing hardships. 
A self-advocacy activity that is popular with participants is "naming your barriers," which builds skills related to problem solving and strategies for overcoming challenges. In this activity, group members begin by identifying barriers that they encounter in their own lives, but soon recognize that these are more often than not shared by many members of the community. This allows us to introduce opportunities to engage in shared problem solving and to emphasize the importance of solidarity to make changes that benefit the entire community. The groups provide participants with a safe space to share with others while building their confidence to advocate for what they need and connect to resources and opportunities.
Diane Liu, co-facilitator of our Chinese Wellness Group shared that these groups are particularly important for mothers who use the group to identify and share personal needs, to develop bonds with others facing similar challenges and to do so while their children are cared for by CFL staff who engage children in safe and enriching activities. During the hour and a half that group members share and plan, mothers can focus on discovering what they need to secure their own personal wellness. She also mentioned that the groups create a great access point for other CFL services. For example, she said that several participants in last fall's Wellness Group later signed up for ESOL classes or attended family counseling!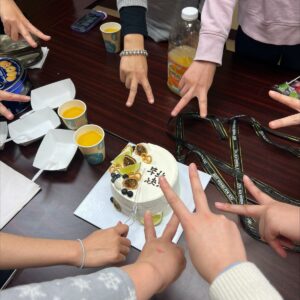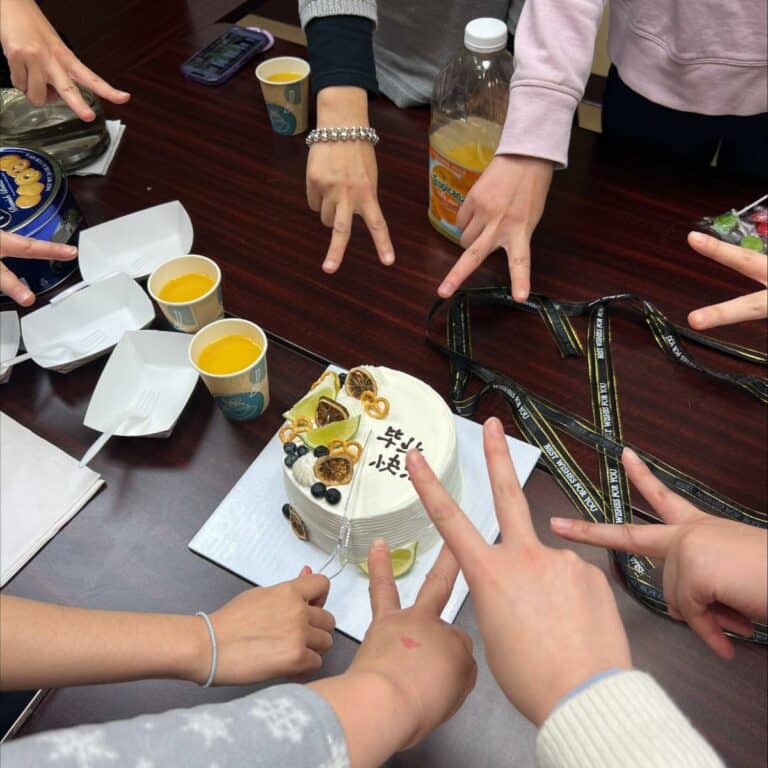 Participants receive a certificate at the last session and enjoy a graduation ceremony. This ceremony recognizes the work that participants have put in to improving their wellness and sharing in solidarity with their fellow group members, and gives them the chance to celebrate together.
We are so pleased to provide Spanish and Chinese Wellness Groups which further the group practice methodology that we promote at CFL, amplifying the ways in which group members contribute to each other's growth and strengthen their community by strengthening each other. During difficult and stressful times, we see that our Wellness Groups bolster the enormous vitality that is inherent in our community and engender hope and determination in participants. 
We encourage any Spanish or Mandarin speaker over 18 years of age to join our groups which are led by trained peer-advocates and include engaging activities that promote self-discovery and group solidarity. Childcare is provided for group participants. Anyone with interest in joining our Spanish or Chinese Wellness Groups, or who can share this opportunity with others, please scan the QR code on the above flyers or click the button below.