Earlier this month, the Department of Labor published a
report
on the Excluded Workers Fund. Our zip code 11220 (Sunset Park) was second in the state for the most approved applications!
At the Center for Family Life, we helped 153 excluded workers get their applications approved and awarded payments. We're also happy to report that 100% of EWF applicants who applied through CFL received the higher-tier funding of $15,600 ($14,820 after taxes). 
While over 128,000 excluded workers were approved to receive funding, there are still many more excluded workers in need in our own communities.
In late January, the Fund Excluded Workers Coalition launched their 2022
#ExcludedNoMore
campaign with actions all across New York State.
Sunset Park held its own action, with Center for Family Life, Mixteca, Churches United For Fair housing, and NYC Council Member Alexa Avilés all showing up to support the campaign.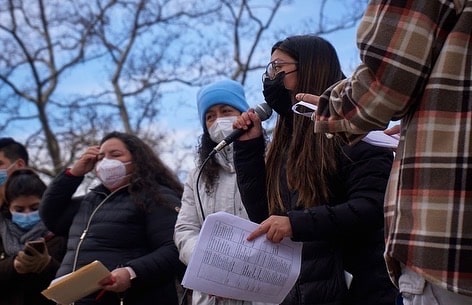 The #ExcludedNoMore campaign demands a permanent social safety net for excluded workers. The platform includes the following demands:
Add $3 billion to replenish existing Excluded Workers Fund
Pursue Excluded No More legislation which is a permanent alternative to unemployment insurance for excluded workers
Support the rest of the FEW 2022 platform, includes 4 additional bills to support the wellbeing of excluded workers across the state
One Fair Wage to ensure restaurant workers make minimum wage
Legalize of street vending in New York City Coverage for All, which would provide health insurance to undocumented adults across the state
The EmPIREAct, which ensures the Department of Labor has the resources it needs to defend workers' rights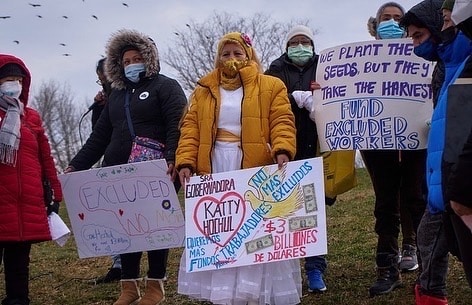 Since the closing of the EWF applications (the entire 2 billion dollar fund was obligated for payment by November 1st) Center for Family Life's EWF team has kept busy referring clients to critical services, and helping people acquire and activate their visa prepaid cards. Our EWF team has also been working with victims of card fraud and helping them submit fraud reports to the bank get back the money that was stolen from them. 
We're happy to do our part – but what we really want is for ALL eligible workers to get the funds they deserve.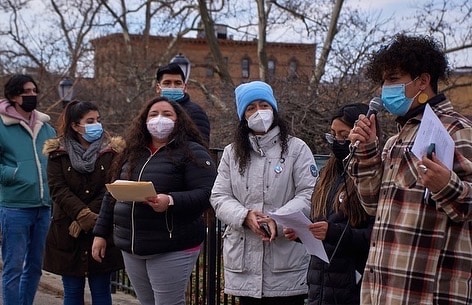 All photos courtesy of photographer Derek French.