Center for Family Life in Sunset Park continues to assist eligible clients to file their taxes, alleviating the stress that so many of our clients experience when preparing tax filings and ensuring that millions of tax dollars are distributed back to our community! The returns and credits individuals receive after filing their taxes have a huge impact on the household resources available to the many low-income families who visit our tax site. We are proud that last year our team helped 2,688 people file their taxes, yielding close to $4.4 million in refunds. We hope to assist more clients this tax season and bring about a larger return to help stimulate our community economy!
Our free drop-off tax filing services are available to clients five days a week through April 18th. Those that qualify for our services include single filers with incomes of $56,000 or less in 2022 as well as families with incomes of $80,000 or less in 2022. Our services are made easy. Clients simply gather their documents, drop them off during their prescheduled appointment and pick up the completed return later! If they have questions at any point in the process, our staff is here to help!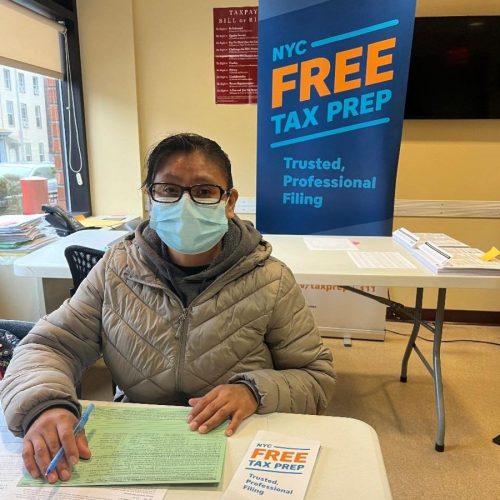 CFLSP has received several letters in the mail from clients thanking our tax team for being friendly, helpful and available to support them through the filing process. We are grateful to receive such positive feedback and to hear how our services are personally impacting clients!
Completing taxes annually improves the lives of so many Sunset Park residents who receive refunds and who establish a valuable history of timly annual filing. Our CFLSP Tax Manager, Juan Obando, stresses the importance of these services explaining how they "are bringing money back to the community when [people] need it most."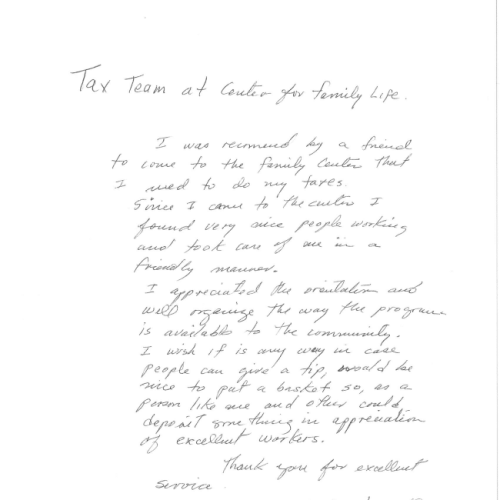 In addition to our regular tax filing services, Center for Family Life also began the Self-Employed Tax Prep Program (SETP). SETP seeks to help self-employed individuals who often struggle to understand their tax filing obligations and to keep proper tax filing records. This program is crucial to helping people learn about the basics of tax filing through education and workshops. SETP also provides tax filing assistance and recordkeeping guidance to make the filing experience smooth and worry free. This program is expected to expand by June of 2024 to provide additional services and to serve even more New Yorkers!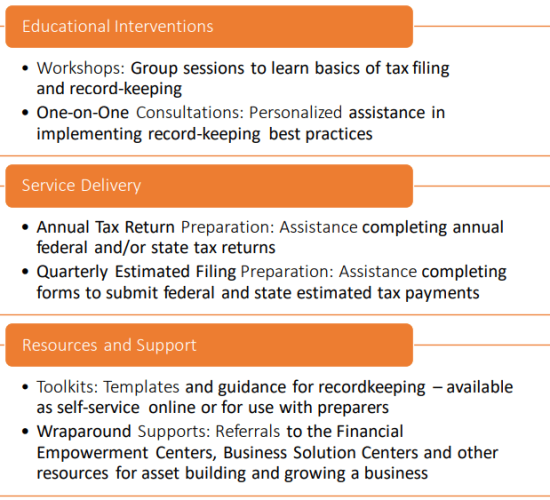 Whether for our regular tax filing services or SETP, our tax filing team works incredibly hard each day to ensure that our community members receive the best service possible. We value all of our clients and are grateful for the support that we receive allowing us to help them. If you have not already, be sure to visit our website to sign up for a tax filing appointment if you are eligible!