"Life Lines" is a free, nationally-recognized program that brings together social group work, the arts, and education to involve middle and high school youth in group experiences that promote leadership, develop creativity, and build community.
This summer, the theme was "Art as Nourishment," and our program participants explored many different ways that art and art-making can provide nourishment to themselves and to their surrounding community.
Our Visual Arts Troupe led workshops for younger children in the Center for Family Life elementary school summer camps at PS 94 and PS 169, working together in small groups to explore patterns and sculpture-making. Our troupe members learned that by offering their attention, mentorship, and art-making skills to these groups, they could provide meaningful activities for the elementary schoolers and bring them joy.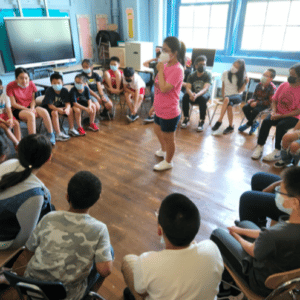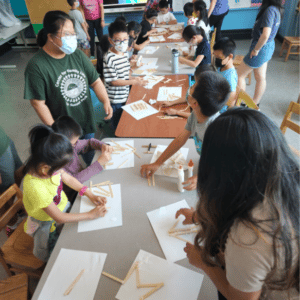 Life Lines Visual Arts Troupe also experimented with nourishing their community through public art, creating colorful tunics with messages they felt were important to share.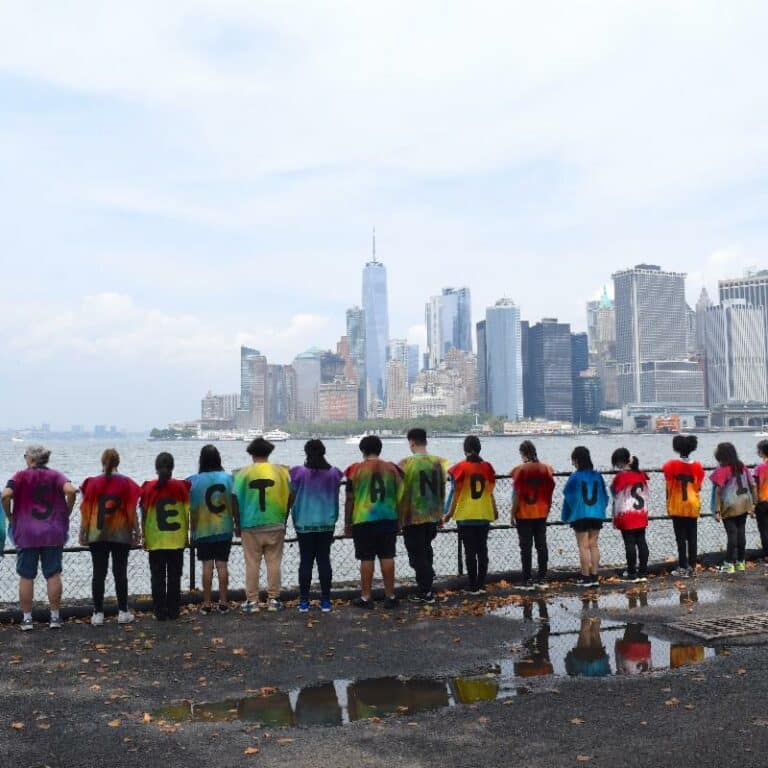 The troupe traveled to Governors Island and took pictures with their wearable art in different locations. They also visited the Lower Manhattan Cultural Council Arts Center to see the immersive art installation "Sun Seekers" by sisters Amy and Jennifer Khoshbin, a sculpture and performance work that inspired our group with its attention to healing and reconnection with the natural world.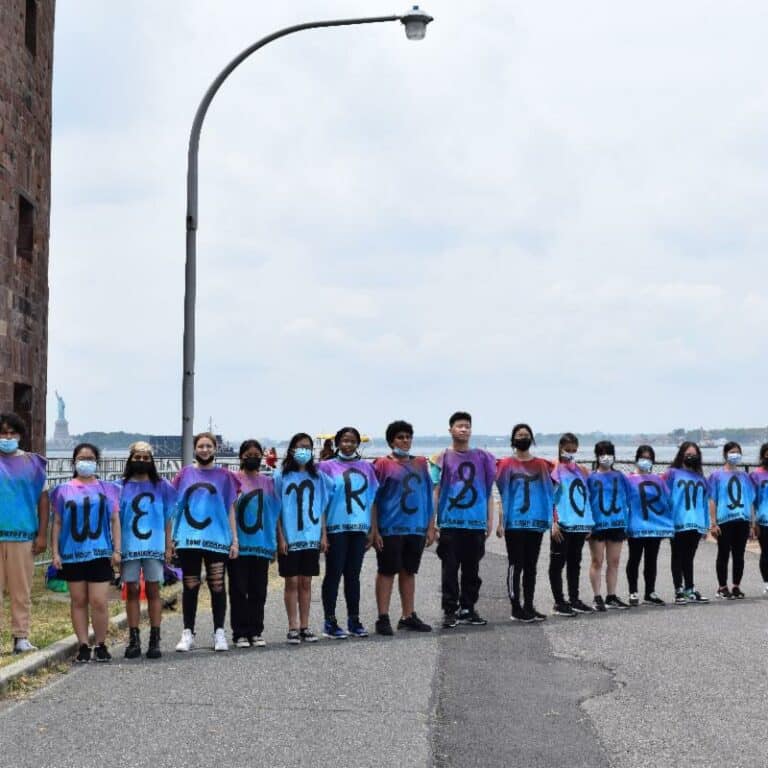 The third summer project was group murals. This was an opportunity for our troupe members to remember that making art can be a way to nourish themselves, and that sharing art is a way to nourish those around them – a great reminder to take into the Fall as we reach the end of another wonderful summer!